on Tuesday, May 12, 2020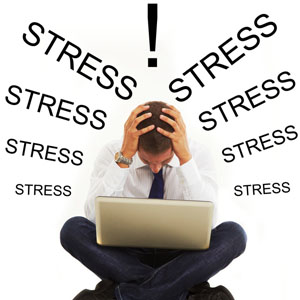 Mind Your Stress Levels While In Quarantine
Gresham locals, are you feeling stressed? Not sure how to deal with your stress while quarantining to stay safe from the Corona Virus (COVID-19)? Allow Gresham Hypnosis Center to help! Gresham Hypnosis Center is offering professional online hypnosis sessions to help the people of Gresham reduce their stress during these uncertain times.
The Importance Of Reducing Stress
Stress is an inevitable part of life. With the events surrounding the spread of the Corona Virus (COVID-19), many of us are certainly dealing with more stress than usual. Gresham locals should know that it is incredibly important to find ways to reduce that stress – not just for the sake of feeling better, but for the sake of your health! Excess stress can negatively affect both your mental health and physical health. In particular, stress can weaken your immune response system, leaving you more vulnerable to contracting illnesses. Learning how to disengage from stress keeps you healthy.
How Can Hypnosis Help Me Reduce Stress?
Hypnosis is much like meditation in that it encourages one to be in a state of mind that is more open and reflective. While in this state of mind, Gresham locals will learn how to recognize the causes of stress in their lives and how to disengage from them. Many compare stress reduction via hypnosis to hitting a "reset" button. It gives you perspective and allows you to go about your life without stress weighing you down.
Online Hypnosis To Reduce Stress
Gresham locals who are in self-quarantine can seek stress reduction through online hypnosis. Gresham Hypnosis Center offers personalized, one-on-one, live online hypnosis sessions via Zoom. Learn to take control of your stress and reduce stress in your life with online hypnosis from Gresham Hypnosis Center. Call today to ask about free hypnosis consultations!
Seek Help From Gresham Hypnosis Center
If you're ready to quit smoking, reduce stress, or lose weight, seek out hypnotherapy at Gresham Hypnosis Center. We're dedicated to helping Gresham locals who want to change behavior such as nervous nail-biting and other bad habits. Allow us to make a positive change in your life. Hypnotherapy can help you to manage pain or quit bad habits.
CALL NOW to Schedule your
FREE Hypnosis Screening: (503) 319-7142