on Tuesday, November 26, 2019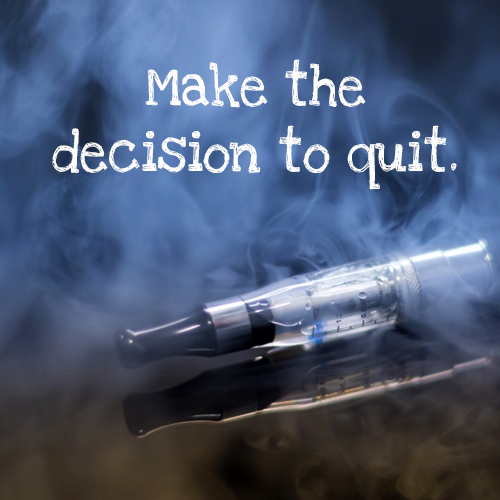 Gresham Hypnosis Center Helps You To Quit Vaping In Gresham
Kicking bad habits can be difficult for Gresham locals, which is why Gresham Hypnosis Center is here to help. If you live in Gresham and need help to quit vaping, come to Gresham Hypnosis Center. Making the decision to quit vaping is the first important step, and you don't have to do the rest alone. Allow Gresham Hypnosis Center to help you stop giving into unhealthy habits.
Vaping Poses Real Risks To Your Health
Gresham locals sometimes make the mistake of thinking that vaping has no negative side effects on your health. However, this isn't true. Nicotine is still present when you vape, and this substance is highly addictive and harmful. Additionally, September of 2019 saw a rash of nearly 500 cases of respiratory illness linked to vaping throughout the US, according to the CDC, which reports symptoms to include cough, chest pain, nausea, shortness of breath, vomiting or diarrhea. As of September, six had died of "vaping lung disease." The exact component of vape fluid had not been identified as of that time, but illness seems to affect users of both nicotine and cannabis e-cigarettes. Now is the time to quit vaping in Gresham! Don't let vaping affect your health. Quit vaping in Gresham today!
Gresham Hypnosis Center Helps You To Quit Vaping
Gresham locals may ask themselves — how does hypnosis help you to quit vaping? Quitting vaping is, in many ways, about being mindful of all of the small behaviors that contribute to your vaping habit. Hypnosis, much like meditation, encourages mindfulness. Gresham Hypnosis Center helps you be aware of all of the things that contribute to your vaping habit and thus helps you quit vaping successfully. Gresham locals likely already have friends, family, or acquaintances who have benefited from hypnosis. Ask around and you'll likely find that people you know in Gresham have had hypnosis to help them quit vaping or smoking, or kick other bad habits. Come on into Gresham Hypnosis Center and quit vaping this holiday season!
Don't Give Up! Quit Vaping With Gresham Hypnosis Center
More than half of all adult smokers have quit, and you can, too. Millions of people have learned to face life without a cigarette. Quitting smoking is the single most important step you can take to protect your health and the health of your family.
It's never too late to quit smoking for good. Gresham Hypnosis Center can help you kick the smoking habit once and for all.
Our Written Service Guarantee is the strongest guarantee in the business.
At Gresham Hypnosis Center, we have a proven track record of helping people stop smoking – and we back it up with a Written Guarantee. It really is that simple.
Quit Vaping and Quit Smoking In Gresham
If you're ready to quit smoking, reduce stress, or lose weight, seek out hypnotherapy at Gresham Hypnosis Center. We are eager to help Gresham residents make a positive change in their lives. Hypnotherapy can help you to manage pain and quit bad habits.
CALL NOW to schedule your