on Tuesday, December 10, 2019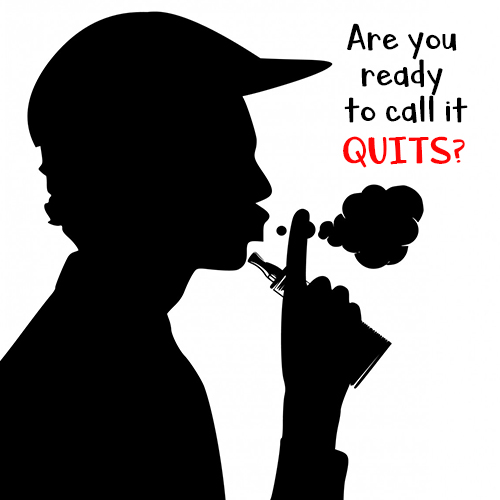 Gresham Hypnosis Center Helps Troutdale Locals Quit Vaping
Have you recently made the decision to quit vaping? Find yourself not knowing what to do next? Allow Gresham Hypnosis Center to help! Gresham Hypnosis Center is eager to help Troutdale locals to quit vaping. Kicking a bad habit is never easy, but Troutdale locals don't have to do it alone.
Why It Is Important To Quit Vaping?
Don't make the mistake of thinking that vaping doesn't pose a risk to your health. Troutdale locals who choose to vape over smoking can still experience some serious risks to their health. For one thing, nicotine is still present when you vape, and this substance is highly addictive and harmful. Additionally, September of 2019 saw a rash of nearly 500 cases of respiratory illness linked to vaping across the US, according to the CDC, which reports symptoms that include coughing, chest pain, nausea, shortness of breath, vomiting or diarrhea. As of September, six people had died of "vaping lung disease." Troutdale locals, making the decision to quit vaping is the right decision for your health. Gresham Hypnosis Center can help you achieve this goal!
How Gresham Hypnosis Center Helps You Quit Vaping
When vaping becomes a habit, it becomes ingrained into your life in many ways. It's not just the addiction to nicotine that makes it hard to quit vaping or smoking, after all. Troutdale locals who vape have likely worked it into their daily routine in several ways. People who vape get used to the oral and tactile aspects of vaping such that it gradually forms as a habit in their daily routine. Gresham Hypnosis Center can help you realize all of the ways in which vaping has become a habit to more successfully help you quit vaping. Hypnosis, much like meditation, encourages a more open state of mind to help Troutdale patients become aware of bad habits. Troutdale locals likely already know someone who has benefited from hypnosis to quit vaping or another bad habit. Now it's your turn!
Troutdale Locals Can Successfully Quit Vaping And Smoking With Gresham Hypnosis Center
If you're ready to quit vaping, quit smoking, reduce stress, or lose weight, seek out hypnotherapy at Gresham Hypnosis Center. We are eager to help our Gresham patients make a positive change in their lives. Hypnotherapy can help you to manage pain or quit bad habits.
CALL NOW to Schedule your
FREE Hypnosis Screening: (503) 319-7142