on Tuesday, March 1, 2022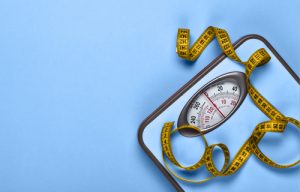 Gresham Hypnosis Center Is Here To Help The People Of Gresham Make Positive Changes
Gresham locals, are you tired of letting your bad habits interfere with your life? Are you ready to make long-lasting, positive changes? You can do this today with the help of the Gresham Hypnosis Center! Our professional hypnotist has lent his aid to others in Gresham. Now, he can help you too. Do you want to quit smoking? Lose weight? Reduce stress? Gresham Hypnosis Center can help you do all this and more! Call today to learn more about professional hypnosis services in Gresham. 
Does Your Weight Increase The Risks Associated With COVID?
As COVID-19 and its variants continue to be a cause for concern in our day-to-day lives, it is all the more important to safeguard our health by taking care of ourselves. You may not know this, but studies have shown that being overweight can increase the risk of developing more serious symptoms and diseases as a result of catching the COVID-19 virus. 
Would You Like To Lose Weight?
Weight can complicate one's health in a number of ways – not just in matters regarding COVID-19. If you're ready to lose weight, you can seek the help you need at Gresham Hypnosis Center. Our hypnotherapist will help you set realistic weight loss goals and then reach those goals! No prepackaged foods, no pills, and no fad gimmicks necessary.  
Call today and learn more about how Gresham Hypnosis Center can help you lose weight! 
Seek Help From Gresham Hypnosis Center
Gresham Hypnosis Center is ready to help you make the positive change in your life you've been waiting for. We can help you quit smoking, reduce stress, lose weight, and so much more! Seek out hypnotherapy at Gresham Hypnosis Center. We're dedicated to helping Gresham locals who want to change behavior such as nervous nail-biting and other bad habits. Allow us to make a positive change in your life. Hypnotherapy can help you to manage pain or quit bad habits. 
CALL NOW to Schedule your FREE Hypnosis Screening: (503) 319-7142