on Tuesday, August 4, 2020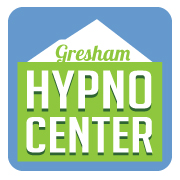 Professional Online Hypnosis Sessions With Gresham Hypnosis Center 
Do you have a goal that you are committed to but are having trouble achieving, such as losing weight, quitting smoking, or reducing stress? Did you know that with the help of hypnosis, you can achieve these goals? If you're ready to commit to these goals, you can seek professional hypnosis through Gresham Hypnosis Center. We offer professional hypnosis services that help you reach your goals. 
How Can Hypnosis Help Me? 
You may not be aware of this, but you likely already know people in the Gresham area who have benefited from hypnosis. Ask around to friends, family, coworkers and you're sure to find someone in your life who has used hypnosis. Hypnosis isn't mind control and it doesn't put you to sleep. Hypnosis is useful as a tool to re-enforce decisions that you want to re-enforce – such as losing weight, quitting smoking, or reducing stress. 
Some might compare hypnosis to meditation. It put you into a state of mind where you are more open to reflection and suggestion. Becoming more in-tuned through hypnosis gives you leverage over those behaviors and habits you want to change. At Gresham Hypnosis Center, you will meet with a professional hypnotist who will work with you to help you achieve your goals. 
Gresham Locals Seek Online Hypnosis With Gresham Hypnosis Center 
Many Gresham locals are being cautious about how often they go out due to the Coronavirus (COVID-19). Gresham locals can seek hypnosis services from the safety of their homes with Gresham Hypnosis Center's online hypnosis services! When you opt for online hypnosis services, your hypnosis sessions will be held online through a Zoom meeting. We're eager to help Gresham patients get the help they need through online hypnosis. 
Seek Help From Gresham Hypnosis Center 
If you're ready to quit smoking, reduce stress, or lose weight, seek out hypnotherapy at Gresham Hypnosis Center. We're dedicated to helping Gresham locals who want to change behavior such as nervous nail–biting and other bad habits. Allow us to make a positive change in your life. Hypnotherapy can help you to manage pain or quit bad habits. 
CALL NOW to Schedule your 
FREE Hypnosis Screening: (503) 319-7142